Scott Hawaii's most popular slipper features a soft nylon strap and molded rubber outsole. The effectiveness of it's simplicity is the secret to the Makaha's success. Designed to go everywhere and do anything, it can even be put in the washer for cleaning and then air dried.

Features & Benefits 
TUBULAR NYLON STRAP HAS NO HARD EDGE AND ROLLS AGAINST THE SKIN FOR EXTRA COMFORT

TEXTURED RUBALON INSOLE WICKS MOISTURE AWAY FROM THE FOOT FOR ADDED GRIP

SCOTT'S SIGNATURE DECK SOLE WHICH FEATURES ARCH SUPPORT AND HEEL CUP

Customer Reviews
06/03/2020
P H.
United States
The best!!
My husband and I purchased our SCOTTS at least 20 years ago. Wear them daily when weather permits. I just purchased my 2nd pair just because. Our 20+year old slippahs are still in great shape. Highly recommend. Fast shipping.
06/03/2020
Jennifer V.
United States
Best slippers ever!!
My first pair last 8 years.. I ordered an new pair exactly the same as my old. But still use my old. Best slippers I've ever owned!
Last slipper you will ever need!
Bought some new pairs for my boys since their feet keep growing. Shipping to Cali was fast! About 4 days total. These slippers last forever and are comfortable. I've had more expensive brands that don't last through one season. Probably been wearing Scott's for about 10years now and won't go back to anything else.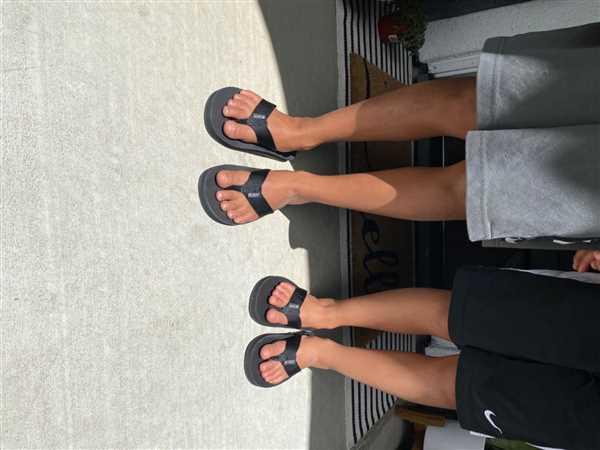 05/27/2020
Joey D.
United States
Best Slippas Evahh
Ive purchased Scotts Makaha for over 20yrs and are the best terrain and lounging slippers. Once you go Scotts you never go back... Mahalo Scotts
05/27/2020
Jorge R.
United States
The Golden Slipper!
I bought these on a whim about 7 years ago when I thought I was going to be fine walking around barefoot all over the place but I soon found out the concrete was much hotter than my ego could handle. These were the first slippers I saw and instantly scooped them up... turned out to be the best pair of slippers I ever owned. They traveled with me everywhere I went and even outlasted pairs of shoes. Unfortunately, I lost them a little while ago but I immediately re-bought them and they were shipped and received super quickly, even with all this covid stuff going on. Honestly, I'll keep buying these for as long as your company keeps making slippers! Mahalo, A very happy customer.